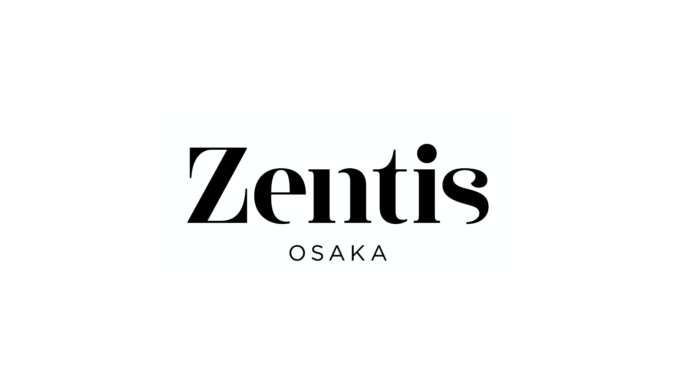 Zentis Osaka, the first of a new hotel brand with designs on raising the bar on select-service hospitality, opens today in the bustling port city of Osaka.
The new, 16-storey build features interior architecture and design by internationally renowned UK designer Tara Bernerd of Tara Bernerd & Partners, a dining concept conceived by a team with a Michelin-star track record, 212 rooms and suites, and a commitment to service that stems from Palace Hotel Tokyo – the homegrown brand that has redefined Japanese hospitality and remains the only independent Japanese- brand hotel to achieve the prestigious Forbes Five-Star rating year on year.
With the hotel set in a garden of its own, the feeling of being in an urban oasis is further accentuated by the interplay between the interiors and the green space beyond through the incorporation of a double-sided fireplace in the lobby as well as floor-to- ceiling windows in the public spaces. Contemporary art produced on traditional Japanese washi paper adds another layer of design in the lobby-level lounge exclusive to guests and also at the bar one floor above.
Tel

06-4796-0111
SNS
Address

1-4-26 Dojimahama, Kita-ku, Osaka City 530-0004
Map
Message

We aim to provide an experience that is naturally comfortable to LGBTQ people as well as people from diverse language and cultural backgrounds, to be the natural choice in hotel. Furthermore, we nurture diversity awareness among staff, with the intention of becoming a hotel that can provide broad-minded understanding and services. The hotel design and concept is: people with deep curiosity and people who are constantly seeking the right fit, which are characteristics often used to describe LGBTQ people. We hope to communicate that with more people and thereby provide a memorable experience.
Check In/Out

15:00/12:00
Facility

Restaurant, Bar, Gym
Services

Free wifi, Coin laundry, Shoe shining, Fragrance bar, Take-out menus at restaurants
Language

English, Chinese, Korean, Sri Lankan, Swahili